Professional Arboricultural Consultancy providing fast, friendly & reliable services across the UK
I am a Registered, Chartered Arboriculturist and have worked within the Arboricultural Industry since 1995.
My consultancy practices are based in north-west London and southern Hampshire, with scope to provide nationwide tree surveys and tree reports.
The main services I provide are:
If you would like to discuss your requirements in more detail, please don't hesitate to call or e-mail me.
Telephone
07957 763 533
Email
This email address is being protected from spambots. You need JavaScript enabled to view it.

Or fill out the form below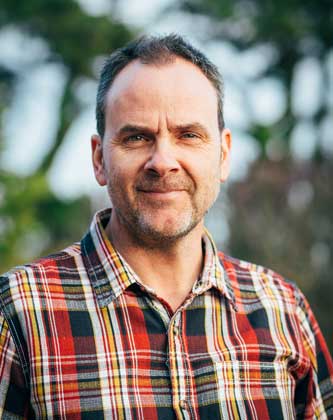 Why Choose Us?
Over 20 years' experience in the industry
Competitive pricing
Quick turnaround times
Outstanding customer satisfaction
Testimonials
I pride myself on providing an excellent service, but don't take my word for it. Here's what some of my customers have to say:
pause skip_previous skip_next
Trevor was a life saver! He responded within 10 minutes of the enquiry and was very helpful. We had received a condition in our mortgage surrounding a tree which we wanted to get a report done on ASAP as we were due to exchange and complete within 10days. Trevor offered to do the survey the next day even though it was a Saturday. He made what was a really stressful situation easy to cope with and got the report to us the same day. I don't hesitate to recommend him.
Trevor arranged to visit and let me have the survey very promptly. The survey was comprehensive, and the cost was competitive with other surveyors. I was happy with the service and recommend him.
Very helpful, professional and quick to deliver, I would recommend Trevor.
Excellent! Was quick to respond and carried out the works efficiently. Highly recommended and would be sure to use again.
We can't recommend Trevor Heaps enough. We needed to find a surveyor to provide an arboricultural impact assessment and method statement. We looked at some of the recommended people from the Trees website and were hugely, hugely disappointed. Some were ridiculously expensive, others didn't turn up and one consultant was so pessimistic that he scared us off. One was keen for the work and then two days later indicated that he was abroad and could not do the work.

We found Trevor Heaps by chance and we're impressed with his product. He answered his phone and gave good, honest and straightforward advice. He went out of his way to visit us promptly (a 200 mile round-journey drive) and Trevor was clear on his communication the whole way through. He knows councils and the officers' way of working and was able to recommend a solid and good course of action.

His report came back the same day and we were impressed. Would recommend him strongly.