Professional Arboricultural Consultancy providing fast, friendly & reliable services across the UK
I am a Registered, Chartered Arboriculturist and have worked within the Arboricultural Industry since 1995.
My consultancy practices are based in north-west London and southern Hampshire, with scope to provide nationwide tree surveys and tree reports.
The main services I provide are:
If you would like to discuss your requirements in more detail, please don't hesitate to call or e-mail me.
Telephone
07957 763 533
Email
This email address is being protected from spambots. You need JavaScript enabled to view it.

Or fill out the form below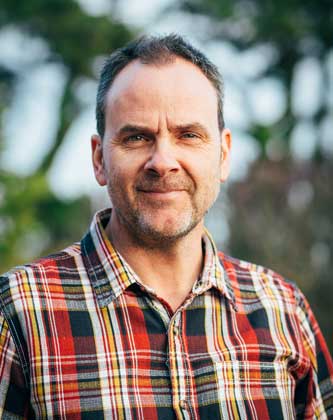 Why Choose Us?
Over 20 years' experience in the industry
Competitive pricing
Quick turnaround times
Outstanding customer satisfaction
Testimonials
I pride myself on providing an excellent service, but don't take my word for it. Here's what some of my customers have to say:
pause skip_previous skip_next
Great service. I received a mortgage/insurance survey for risk of damage to buildings or services caused by trees/vegetation nearby. Email questions answered promptly before commissioning. Exceeded expectations on timing. Survey performed within 2 days of phoning, and report delivered the same day. Excellent.
Contacted Mr Heaps with my request for an Arboricultural Survey which I needed for a planning application. The response was prompt and a survey was duly carried out. I was amazed at the speed Mr Heaps delivered the final report and my architect is well pleased with the result. When I had the quotation from Mr Heaps I thought this is too good to be true especially as he had to travel down to Bournemouth from London, his fees were half of what I had been quoted from local firms. My scepticism soon disappeared after the first chat I had with Mr Heaps. Anyone needing an arboricultural report to assist with a planning application would do well to contact Mr Heaps for a professional and cost effective solution.
Trevor was really helpful in drafting a tree report for a mortgage valuation we required for a new property. He was able to attend the site within 24 h of request and deliver a report within 48 h! He also provided feedback on additional trees within the garden of the property which will help me in my objection to a potential planning application with the grounds of a neighbouring property. Trevor had a really nice approach and I was really pleased with the service provided.
Trevor has done an excellent work! I found him on Local Surveys Direct, he was the cheapest among all the quotations! He is very professional and responded me quickly and in details. He was able to book a slot for inspection just the day after the consultation and just one day turnaround time for the report - the report is very detailed and self-explanatory. Also, you only need to pay the bill after the report is released. I would definitely recommend Trevor to anyone is looking for an Arboriculturist.
Trevor arranged to visit and let me have the survey very promptly. The survey was comprehensive, and the cost was competitive with other surveyors. I was happy with the service and recommend him.