Professional Arboricultural Consultancy providing fast, friendly & reliable services across the UK
I am a Registered, Chartered Arboriculturist and have worked within the Arboricultural Industry since 1995.
My consultancy practices are based in north-west London and southern Hampshire, with scope to provide nationwide tree surveys and tree reports.
The main services I provide are:
If you would like to discuss your requirements in more detail, please don't hesitate to call or e-mail me.
Telephone
07957 763 533
Email
This email address is being protected from spambots. You need JavaScript enabled to view it.

Or fill out the form below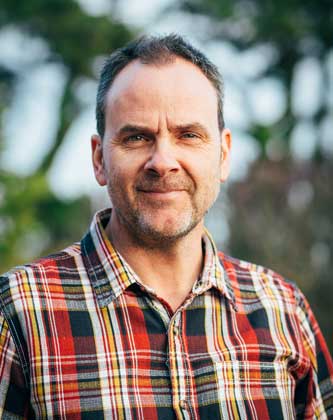 Why Choose Us?
Over 20 years' experience in the industry
Competitive pricing
Quick turnaround times
Outstanding customer satisfaction
Testimonials
I pride myself on providing an excellent service, but don't take my word for it. Here's what some of my customers have to say:
pause skip_previous skip_next
Trevor was fantastic. Very knowledgeable and professional. Communication was excellent replying to my emails very promptly. Trevor also performed the arboricultural report within a few days of contact and for a very reasonable cost. would definitely recommend.
A Douglas Fir close to our house had become extremely large and was shedding an increasing number of dead branches.The tree is in a conservation area and we approached Trevor Heaps for advice. Trevor surveyed the tree and produced a very detailed report on the age and condition of the tree. He advised that although the tree was not imminently dangerous it would be better to have it cut down before it causes damage. He negotiated with the Borough's planning office on our behalf and permission has been granted for the tree to be cut down. I am sure that without his expertise we would have had very little success dealing with a problem of a tree in a conservation area. He saved us time and money.
Contacted Mr Heaps with my request for an Arboricultural Survey which I needed for a planning application. The response was prompt and a survey was duly carried out. I was amazed at the speed Mr Heaps delivered the final report and my architect is well pleased with the result. When I had the quotation from Mr Heaps I thought this is too good to be true especially as he had to travel down to Bournemouth from London, his fees were half of what I had been quoted from local firms. My scepticism soon disappeared after the first chat I had with Mr Heaps. Anyone needing an arboricultural report to assist with a planning application would do well to contact Mr Heaps for a professional and cost effective solution.
The service Trevor provided was excellent and I would recommend him without hesitation. Extremely fast replies, he managed to carry out the inspection 2 days after the first contact and I had the report the next working day.
Fabulous service – Trevor visited the site and provided us with the final report just two days after we first discussed the job with him.