Professional Arboricultural Consultancy providing fast, friendly & reliable services across the UK
I am a Registered, Chartered Arboriculturist and have worked within the Arboricultural Industry since 1995.
My consultancy practices are based in north-west London and southern Hampshire, with scope to provide nationwide tree surveys and tree reports.
The main services I provide are:
If you would like to discuss your requirements in more detail, please don't hesitate to call or e-mail me.
Telephone
07957 763 533
Email
This email address is being protected from spambots. You need JavaScript enabled to view it.

Or fill out the form below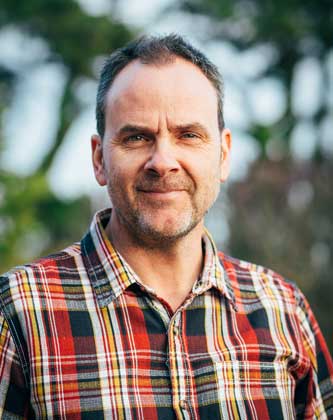 Why Choose Us?
Over 20 years' experience in the industry
Competitive pricing
Quick turnaround times
Outstanding customer satisfaction
Testimonials
I pride myself on providing an excellent service, but don't take my word for it. Here's what some of my customers have to say:
pause skip_previous skip_next
Trevor Heaps Arboricultural Consultancy Ltd. have been thoroughly professional and helpful in assisting us with this arboricultural report that was required to support a house purchase with mortgage and for planning future work to the house - the report provided is clear, informative and interesting. We have no hesitation in recommending Trevor, and will certainly return to him for future arboricultural advice.
Trevor helped with an aboricultural survey as I was considering purchasing a property. He was friendly and professional. He responded to my request quickly and visited the property within a few days, and the turnaround of the detailed report was extremely fast too. The report was informative, had helpful advice regarding nearby trees and included a natural subsidence report. He also gave advice on follow up questions I had. Overall I would definitely recommend Trevor.
I found Trevor to be efficient, knowledgable and all round nice guy. Being a Chartered Surveyor, I often engage consultants and experts so know a good one when I meet one.
I had such an unbelievable speed of response to my enquiry with the required details and contact as well. Trevor provided a detailed professional report and was willing to make amendments after discussion with our architect. Best value for money from all quotes received. Work was done in line with quoted fees. No hidden extras.
Trevor was very efficient - promptly responded to my enquiry and set up a time to visit me on the next working day. He completed the survey on the planned day and was able to turn the written up report on the same day. A very positive experience indeed to deal with Trevor on this occasion and he definitely has a happy client in me, who will happily make referrals to others for services of an Arboricultural Consultant.